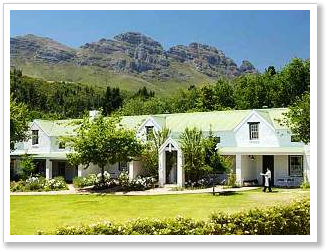 South Africa accommodation
South Africa Travel Plan has selected accommodation characteristic to the country: cosy B&B's run by friendly owners, colonial hotels, ostrich and citrus farms, tented lodges, bush camps, beehive huts, bushland chalets and rondavels.
We steer clear of international chains, as we prefer to use properties with local character and warmth. We personally ensure that each property has the right combination of features such as cleanliness, location, friendly staff, good service, and local character. Of course, we always balance this against a good value for money. Our properties are reviewed regularly, and we can certainly vouch for their quality.
These properties are often fairly small, with only a handful of rooms, so we don't name the hotels in advance of booking. We use a pool of accommodation in each destination, which means that if one hotel is full we are able to offer another of equal standard. We don't name them purely because we do not know which of these will be available at the moment of booking, and we don't like to fix customer expectations on one particular venue. Once your booking is confirmed, we'll send you a comprehensive list of hotels.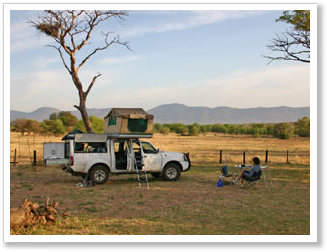 Accommodation ratings 1 and 2
1. Basic accommodation with shared bathroom
Accommodations such as a park hut in a cultural village such as in Swaziland. Apart from where mentioned, our 4×4 itineraries also use Rating 1/2 camping accommodation for the most part.
2. Basic accommodation with private bathroom
Basic yet comfortable overnight stay in hut, rondavel or room with private bathroom. What these accommodation lack in comfort, they more than make up for in authenticity and/or romantic surroundings. Kruger park accommodation, farm accommodation and national park camps are included in this category.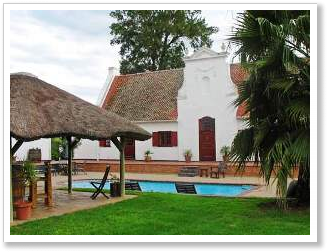 Accommodation ratings 3 and 4
3. Comfortable accommodation
Rondavel or room with private bathroom. Most of this accommodation is very authentic and usually there is a swimming pool on the property. This category includes bed & breakfast guest houses, hotels in the major cities, and lodges.
4. Very comfortable accommodation
Spacious bungalow or hotel room with either a large number of amenities or situated at a premium location. This category includes game lodges and special hotels. Our Out of Africa suggested itinerary includes overnight stays in several different locations of this category and the travel module Exclusive Kruger Game Drives also features this type of accommodation.
Accommodation rating 5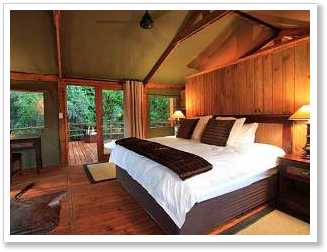 5. Special accommodation
This is not a standard accommodation during our trips, but it can be booked at your request if you are looking for something truly special during your holiday. These are mostly deluxe rooms with large bathrooms, fan, air conditioning and with a swimming pool on the property. Just let our travel specialist know and they will be more than happy to look into it for you.
More detailed information on each of type of accommodation can be found in the module and suggested itinerary descriptions, or take a look at some of our different accommodation examples below.
Comfort Level 1/2: South Africa accommodation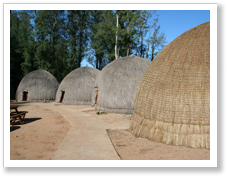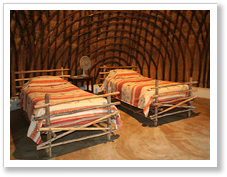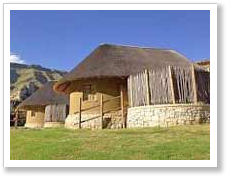 Comfort Level 3/4: South Africa accommodation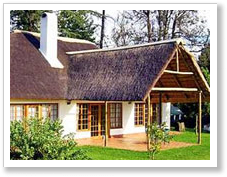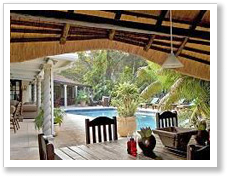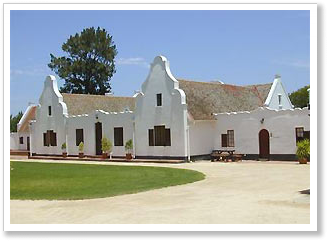 Comfort Level 5: Special South Africa accommodation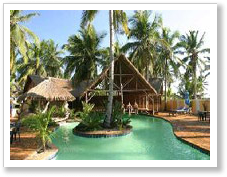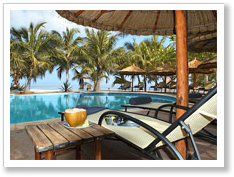 Previous customer feedback
The Tsitsikamma lodge was fantastic – conveniently situated, great food and lovely lodge. Mark L.

Oudtshoorn was for me the best. We had self contained accommodation with a kitchen area and a veranda. The standard was very high and the location offered lovely views over the plains. Ian A.

[The private camp in the Greater Kruger] was a unique experience. We were well looked after and really got back to nature, excellent game drive and walk. loved the elephants and monkeys coming into the camp. Bill H.
The safari in the Kruger private camp. The owners were fantastic, the camp was a delight we really felt getting back to nature. The staff were so helpful and knowledgable about the bush and wild life. The food was out of this world. The wild life was amazing. It was the best 3 days of my life / are life. Andrew J.

The Guest House in Cape Town – really helpful, friendly and interesting people who are trying to make improve life for their staff. Penelope P.

My favourite part of the holiday was in Oudsthorn, the weather was fantastic, we loved the guest house, we enjoyed the activities in the area such as the Cango Caves and the ostrich Farms. My partner particually enjoyed Cape Town and the guest house was perfectly located for exploring the surrounding areas. Juliette T.