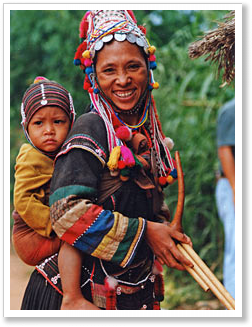 Responsible Travel with Rickshaw Travel
Independent travel is a great way to keep your mind, and your eyes, wide open. Wherever you go and whatever you do, you'll come face to face with new cultures, meeting entirely new people with a completely different view of the world. You'll come across colourful customs, and strong, happy communities living in all kinds of environments. We strive to help preserve and support world communities of every description, to ensure that our trips are sustainable as well as authentic – and, of course, fun!
Local partners…?

Rickshaw Travel is all about local experiences. Above all, we are committed to offering our customers with active adventures that provide a real sense of local life and local communities. We work really hard to make sure that our local partners and operators are exactly that – really and truly local.
We use local guides on all of the excursions involved in our itineraries, and we use family-run, locally-owned accommodation wherever possible. On top of this, we use local transport to get our travellers from A to B. This might be an overnight train, a tuk-tuk, a rice barge, a camel or an elephant! Not only does this make for a more rewarding journey, but it also helps to put money into the pockets of the local people.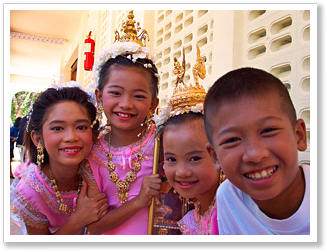 And the local population? 

Our independent travel adventures often include small projects that actively encourage interaction between travellers and locals. In Nepal, travellers can spend an afternoon in a Tharu village community project, fishing or vegetable picking, and then helping to prepare meals. Afterwards, they venture into Chitwan National Park for a night in a jungle tower. In China, we offer a homestay option in a small village near Zhongdian, Yunnan province.  
We provide these small-scale accommodation options in villages as often as possible. This encourages contact with the local population and helps their economy, as they will become more involved with tourism in their area and profit by it.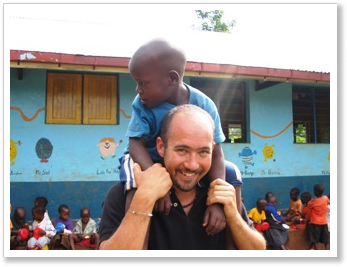 We select aid projects for each destination, and give all of our customers the option to make a small donation to these projects when they book their trip. These are usually small-scale projects benefiting schools, clinics or orphanages. In India, we have recently completed work on a project aimed to help communities recover from the Tsunami, and we are now supporting a school project in Tamil Nadu. Of course, our customers are very welcome indeed to visit the projects during their trip!
We completely respect the choice of travellers wishing to keep their charity donations and holidays separate, so there is absolutely no pressure or obligation to take part in these projects. A full list of the projects that we support can be found on our Rickshaw responsible travel page.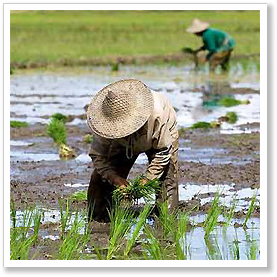 And the local environment?

Rickshaw also supports companies that reduce their negative impact on the planet. While long haul travel is, by it's very nature, not particularly eco-friendly, we try very hard to minimise our effect on the environment. Travel may not be the best way to preserve our planet, but it certainly makes for a more tolerant, understanding and open-minded global community.
We support reputable carbon offsetting schemes, such as Trees for Travel, a non-profit organisation. Their goals is to sustain more forests, increase the usage of sustainable energy and decrease the emissions of greenhouse gases. The organisation Green Seat also provides a valid option for compensation of travel pollution and the handy Climate Care website offers a quick and easy way to calculate your offsetting contribution.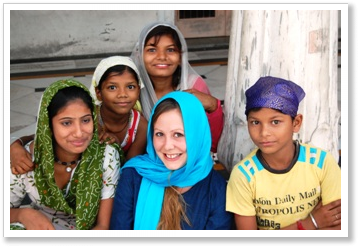 Responsible Travel
We also consider the effects of tourism on our destinations and promote responsible travel on our trips. For instance, we are affiliated with the IMEC (International Mountain Explorers) for our Kilimanjaro treks in Tanzania. This organisation cares for the proper wages and proper working conditions for porters and mountain guides. They also arrange for a tree to be planted for ever person that climbs the mountain, so that every travellers can make a positive contribution in the fight against climate change.
We encourage our customers to be sensitive when it comes to both photography and dress code, urging travellers to respect difference, privacy, and modesty.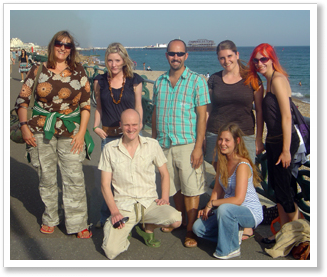 Eco-measures at home…
Our environmental measures begin on our own doorstep. At home in Brighton, we run a virtually paper-free office and we are dedicated recyclers.
Our goal is to help travellers have incredible journeys, filled with endearing experiences and which leave them feeling great about the country and the culture they visited. If we're able to do all of this while ensuring sustainable and constructive travel, all of our efforts have been worthwhile.