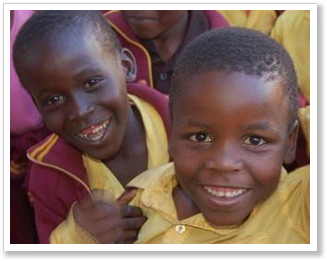 South Africa self drives (modules)
Our bite-sized South Africa self-drives last four to seven days and will take you across the length and breadth of South Africa. By combining a series of these short South Africa self drives (modules) you can build your own completely personal itinerary. Create an action-packed trip or something more laid back – it's entirely up to you. Our friendly South Africa specialists are on hand to help you build your perfect trip.

We've divided our South Africa self drives into three separate areas, making it easier for you to plan your trip. Visit Cape Town and take one of life's great road trips with our Garden Route self-drive tours, set off on Big Five safaris in Kruger National Park, and delve into culture and nature with in the Kwazulu Natal. 

If you would prefer us to do the work for you, take a look at our independent South Africa itineraries for inspiration.
From Cape Town to the Garden Route

Our South Africa self drives in the Cape
To put it simply, the Garden Route is a must for any first time visitors to South Africa. Lined with great restaurants, rolling vineyards, sandy beaches and spectacular landscapes it's easy to see why it's the most popular part of the country. While you're here you can go whale watching, hike along the rugged coastline, try to hang on to the back of an ostrich and take a safari in search of the Big Five. This is the place to be to do all of this and more.
Click here for more details about our Garden Route itineraries.
Safaris in and around Kruger National Park

Our South Africa self drives in the North
If you are looking for a once-in-a-lifetime safari, you need look no further than the Kruger National Park. Go in search for the Big 5 in a game reserve the size of Wales, or experience the primal thrill of a guided walking safari. We have a wide range of options in both Kruger and the smaller surrounding parks. From rustic self catering camps in the public section of the park to luxury tented lodges in the Greater Kruger. All of our self drives (modules) offer you the perfect combination of that genuine safari feeling and adventurous experiences for the right price.
Click here for more about our Kruger National Park holidays.
African Kingdoms, Drakensberg & Sandy Beaches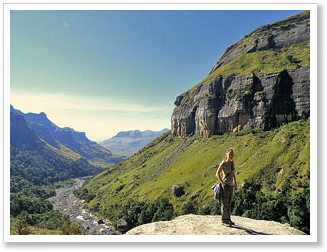 Our South Africa self drives in KwaZulu Natal, Swaziland and Lesotho
Explore Africa's fascinating traditions while staying in the beehive huts of Swaziland. Catch a wave, go snorkelling or just relax in the year-round-sunshine on the east coast. Hike through rugged mountain terrain past waterfalls and spectacular panoramic views with only the sounds of the birds surrounding you. Head off the beaten track and explore South Africa's last true wilderness, the Transkei's Wild Coast.
Click here for more details on our Kwazulu Natal holidays.