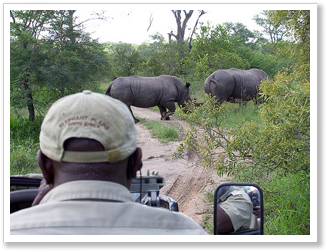 South Africa safari information
Kruger Park
The most famous and important national park in South Africa is of course Kruger Park (click here for a map of Kruger Park). Kruger National Park is located in the north-eastern corner of the country and spans across an untainted natural reserve of 60km by 350 km (around the size of Wales!).
There are approximately 20 camps with park lodges and other accommodation in Kruger Park. There are also a few private parks, some of them in Kruger park (such as Sabi Sands), some of them part of the Greater Kruger (such as Timbavati, Klaserie or Manyeleti), where fences have been removed in order to allow large wild animals to roam freely. The quality of the accommodation, wildlife area and rangers determines the price for the accommodation. The most luxurious accommodation cost between £120 and £500 per person per day.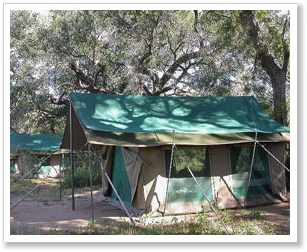 Kruger National Park Rest Camps (and other National Parks)
Pros: Travel independently with your own fellow travellers, determine your own route and daily itinerary, enjoy complete independence and affordable prices for park lodges. These accommodation can be found in nearly every Kruger park module.
Cons: The lodges, especially those in Kruger Park, are quite large and therefore not very intimate. Restaurants are usually standard and large and the level of service is appropriate for the size. Meals are usually not included in the price of the accommodation but there is a bbq (braai) area near your accommodation for your own supplies. You won't have access to a guide/ranger which is why we offer organized morning or evening safaris for you (the game drives are usually booked full when you arrive at the park lodge).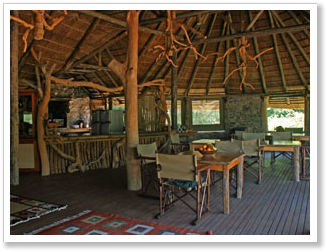 Private lodges near Kruger park (and other national parks)
Pros: These accommodation are more authentic and are built on a smaller-scale. You'll have a better chance of seeing animals here such as the Big Five. You'll be in the company of like-minded, diverse international travellers. There's a good chance you'll make new friends during game drives and game walks.
Cons: Naturally this accommodation is more expensive. It is based on half or full board including all excursions, which will make it seem more expensive than it is. If you calculate the costs of meals and excursions separately from your overnight stays, you'll notice that the price difference between this option and cheaper parks isn't that high.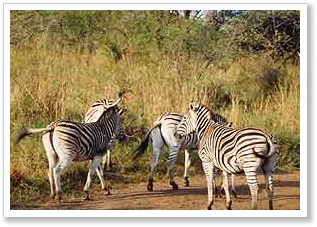 Other national parks – Hluhluwe
Officially this park is known as the Hluhluwe-Umfolozi National Park. It was declared a national park in 1897 and is the second oldest national park after Kruger. The park consists of two areas: Hluhluwe and Umfolozi are connected by a corridor. You'll be able to see lions, elephants, giraffe, black and white rhinos and many other types of animals in this thickly vegetated and hilly park. The best time to see animals is during our summer (South African winter) because there will be less leaves on the trees to conceal the animals. You can easily travel through the park using your own car, the roads are in good condition. Remember not to get out of your vehicle. You can book organized game drives in open jeeps with us.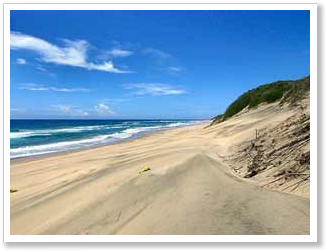 St Lucia
St. Lucia Wetlands Park is an enormous wildlife reserve which is protected by UNESCO and subdivided in various parks and reserves. You'll encounter crocodiles, rhinos, many different types of birds and unfortunately many mosquitoes too. One of the most enjoyable activities in this area is the boat cruise on the lake, try to select a cruise that isn't filled by a large tour-group. Canoes are too dangerous, a flat bottom boat is the best option on the water. From St. Lucia, a small tourist village nearby, you'll be able to go on an organized trek or go on a 4×4 trip to the beaches of Cape Vidal.
Addo Elephant National Park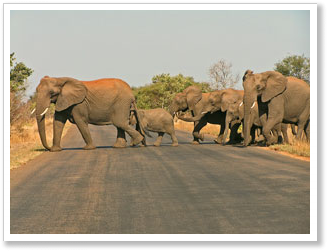 This park can be found in the Zhourbergen, approximately 75 km north of Port Elizabeth in the Zondagsrivier valley. The park is especially known for it's large population of elephants. At one point in time, poachers killed most of the elephant population until there were only 11 left. These days there are approximately 450 elephants in the park, you won't be able to miss them. The park is decidedly beautiful, quite green and includes very interesting vegetation such as the Elephants foot (Portulacaria afra) with its' characteristic purple flowers.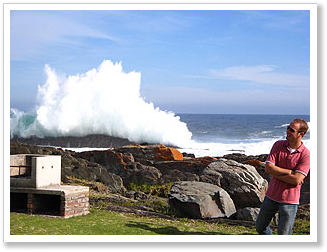 Tsitsikamma
This coastal park is made up of 100 km rugged coastline between Plettenberg Bay and Humansdorp. It is a small, approximately 5 km broad strip of land with the Tsitsikamma mountains in the background. Ravines and rivers cross through this park, it's a great place to bungee from the Bloukrans Bridge. The vegetation in this park is quite unique, you may see yellowwood (also known as stinkwood) and protea's (South Africa's national flower). One of the most popular areas in the park can be found near the Storms River. This park and nearby Robberg reserve are excellent for treks and hikes.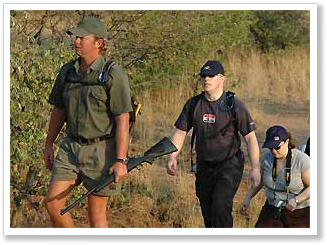 Game drives and game walks
Game drives are safaris which are held in 4×4 Land Rovers, or other special vehicles, in which a small group of people will go off in search of wild animals. The drives are lead by a professional ranger who is able to share his knowledge of the flora and fauna in the area. The drive will be conducted in English. In some cases a tracker will join you on the drive who will sit on the front of the jeep to look out for wild animals tracks.Even if you don't see a large number of wild animals, a game drive or walk is always an unforgettable experience. Some lodges even keep journals in which visitors and staff can note down 'sightings'. The minimum age for participants of the game drives is usually 8 years and 12 years for a game walk.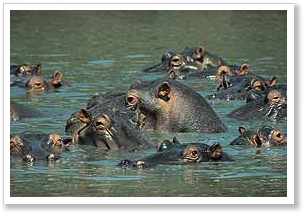 Arrival and departure
Booking a lodge is only worthwhile if you stay for 2 nights or longer. Most travellers stay for at least two nights and would agree that it's not worth staying for only one night. Usually you'll arrive mid afternoon, you'll be able freshen up a bit in your room and then go on an afternoon game drive. Usually you'll leave the accommodation right after the morning safari, so about at 10.00. If you have a long drive ahead of you, you can also choose to skip the morning game drive/walk (the price will remain the same though).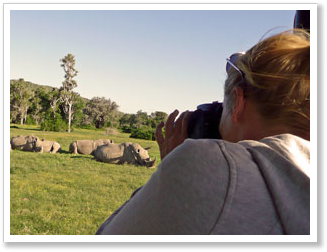 Daily programme
Game drives and other activities always take place twice a day; right after sunrise (between 06.00am and 10.00am) and at sunset (from approximately 15.30pm until 18.00pm). Parks and camps/lodges have set opening hours, usually from sunrise to sunset. These hours are enforced in order to guarantee the safety of all visitors and staff. You will not be allowed into the park if you arrive too early or too late. If you believe you will be arriving outside of the opening hours, always be sure to make a telephone call to the lodge.
Here's what a daily programme in the park could look like:
05.30 hour: wake-up time, 06.30 hour: after coffee/ tea and a snack, go on a game drive or game walk, 09.30 hour: late breakfast, 10.00 hour-15.00 hour: leisure time, rest and relax, have lunch or possibly go on a game walk or visit a nearby village, 15.00 hour: second game drive or game walk, 19.00 hour: return to camp and dinner by campfire, 21.00 hour: coffee, drinks, cards, leisure time, 22.00 hour: everyone retreats to their rooms, tents etc.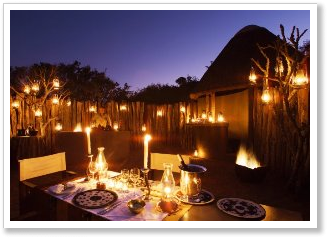 Meals
Accommodation in some parks is based on full board, all meals, coffee and tea are included (breakfast and lunch may be combined and served as brunch). In some parks your accommodation is based on half board, you'll skip lunch and at least one game drive or game walk is included in the price of your trip. Additional game walks or game drives can be booked at your request. You may want to bring along some snacks, power bars or muesli bars for in between meals since these are not available at the lodges.
Many dinners are prepared on the 'braai' and consist of meat, served with rice, potatoes, salad etc. If you are a vegetarian or if you have a special diet, please let us know when you book your trip so that we can inform the staff at your accommodation. They will take this into account while preparing your meal. If you do not arrive at the lodge for dinner, without informing the staff, your dinner will not be guaranteed at a later time. Therefore it is important that the lodge knows when you will arrive.
What to wear?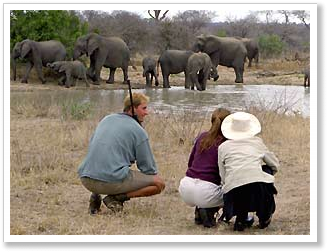 There is no need to invest in proper safari clothes in order to enjoy your game drive. Here are a few tips:
– wear neutral colours such as green, khaki, brown or black in order to not scare off animals
– bring along a warm sweater, scarf and cap, you will really need it during the chilly morning and evening game drives in an open vehicle, once it warms up you can take off a layer, so try to wear several layers of clothing
– bring along a flashlight for early or late game drives
– wear long sleeves and trousers to protect against mosquitoes, ticks and sharp plants during game walks
– bring along a camera with a very good zoom lens and a pair of binoculars
You're not allowed to eat, drink or smoke while on the game drive or game walk. The rangers will arrange a rest stop for a smoke and drinks along the way.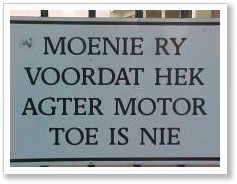 Park entrances
At the entrances of all large parks you'll find a manned reception area with maps, information and other things you may need during your visit to the park. The park entrances are contact with the park camps. Your licence plate is registered and you'll pay a small fee for entering the park (daily rate, or if you're spending the night in the park, a one-time entrance fee). Usually you'll be charged per person and per car. Private parks have guarded entrance gates that open and close when visitors arrive or leave the park. Your arrival time must be known at the front gate before your arrival. If you leave the park, you will need the entrance permit or a separate exit permit from your lodge. Anyone who enters or leaves the park is registered.
National Park entrance fees (prices subject to change)
Park
Price per adult per day (in ZAR)
Price per child
Addo National Park
R110
R55
Augrabies
R76
R38
Cape Good Hope
R60
–
Cape Vidal
R30 per person
R35 per car
R15
Giant's Castle
R25
R13
Golden Gate National Park
R76
R38
Hluhluwe
R90
R45 (3-12 years)under 3 years free
Umfolozi
R90
R45 (3-12 years)under 3 years free
Karoo
R76
R38
Kruger National Park
R160
R80
Kgalagadi park
R140
R70
Royal Natal National Park
R30
R15
Sodwana Bay
R20
R15
Swaziland Mlilwane
R25
R44
Tsitsikamma
R110 per person
R100 per car
–
Westcoast Park
R76
R38
Safety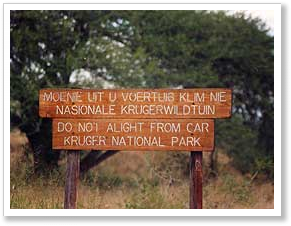 For your own safety, never leave your safari vehicle while in wildlife reserves where large wild animals roam unless you are accompanied by armed rangers. There are several designated rest areas (with bathrooms) in Kruger park where you can stop if you're driving through the park independently. When driving through parks that do not have large wild game, such as Mlilwane in Swaziland, it's safe to get out of your car. It's usually a great relief to be able to walk through a park on foot, not in a car or walking single-file behind a ranger. In Mlilwane you are given the choice of exploring the park on horseback, mountain bike or simply on foot. Therefore it's definitely worth a visit if you're passing through Swaziland.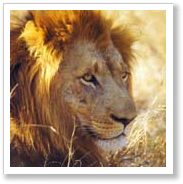 Accessibility while travelling
While travelling by car through South Africa, it's best to have a mobile phone with you. You can bring along your own mobile and purchase a local pre-paid SIM card in South Africa. A phone is useful for letting private parks know what time you will arrive and obviously a phone is also useful for your own safety. Click here for more information on phone calls in South Africa.